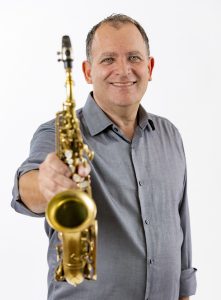 Michael Zilber is an SF-based saxophonist and composer, and described as "one of the best players and composers around anywhere. Period!" according to NEA JAZZ MASTER and jazz legend David Liebman. All About Jazz enthuses "Zilber is one of the true masters of the modern jazz saxophone, his prodigious talents evidenced by his recordings and live performances are truth."
On this website, you can find out more about Michael's many recordings, upcoming performances, and more.
Zilber's Originals for the Originals, his homage to saxophone giants, was released on February 17, 2017 on Origin Records, featuring jazz greats Dave Kikoski, James Genus and Clarence Penn. Jazz DJ of the year Brad Stone calls it "one of the premier releases of all time on the Origin label.  I think it's going to go down as a historically important recording" and Hobart Taylor of KUCI FM 88.9 says "these are incredible melodies. The compositions are deeply engaging (and) this release is a perfect marriage of head and heart."    "Originals For the Originals is a top 10 of 2017 candidate without a doubt, and a must listen for any jazz fan" Paul Rauch, All About Jazz
You can check it out and pick up a copy right here on this site.