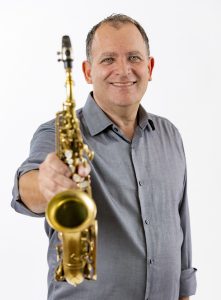 Michael Zilber is an SF-based saxophonist and composer, and described as "one of the best players and composers around anywhere. Period!" according to NEA JAZZ MASTER and jazz legend David Liebman.
Zilber's Originals for the Originals, his homage to saxophone giants, will be released in January 2017 on Origin Records, featuring jazz greats Dave Kikoski, James Genus and Clarence Penn. Basement Blues, the 3rd CD on Origin by the quartet he co-leads with guitar virtuoso John Stowell, was released in August 2016. You can support the band, listen to Basement Blues, and buy it direct for download or unlimited streaming right here:
On this website, you can find out more about Michael's many recordings, upcoming performances, and more.